Discovering
Energy Field Healing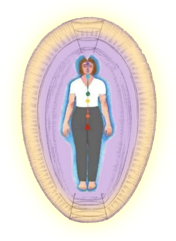 Supporting your
well-being
"This form of healing will activate your own natural healing ability, leading to a sense of well being on all levels."
When you choose to enter the journey of Energy Field Healing and awareness, I can intuitively guide you on a deeper discovery of yourself, helping to clear away your blocks and restrictions and activating your deeper natural healing abilities. This new found awareness and energy flow brings healing to mind, body and soul. I look forward to the opportunity to help you
Distant
Healing
Distant Healing is for someone who cannot attend the clinic physically.
Has an Advanced Energy Field Healer I can tune in distantly and connect to the client on a higher consciousness level. I will cleanse and balance the energy and restore wellbeing.
As an Advanced Energy Field Healer I can tune in distantly and connect to the client on a higher consciousness level. I will cleanse and balance the energy and restore wellbeing.
If you are a new client please provide the following information:

Full birth name (or married name)
Date of birth (or accurate age)
Current home address (or Location)
A current photograph
You can send this by text, email, or if you send by post this will be returned to you. Details are required so that a connection can be made on a higher dimensional level. All information is kept strictly confidential. If you are a previous client just send an email requesting the healing, you will not need to send photo as you are known to me.
Healing
For Another
You will need to send the information as shown above. Please note: The ethical policy of privacy for distant healing clients - upon entering the higher consciousness state, permission is requested to work with client If no such higher permission is granted, then I will not continue to pursue a healing connection. In that case your payment will be returned to you.
FOLLOWING THE HEALING:
The effects of distant healing are almost immediate so you will feel the changes. Your photo, if sent, will be returned, together with a simple report of what healing was carried out. If you requested healing for someone else, in order to respect privacy, I cannot convey any personal details of what had taken place during their healing.
Fees for Healing:
Energy Field Healing - Adults (1 hour) - £60
Energy Field Healing - Children (40 Mins) - £45
Distant Healing - £50
Lorraine has her healing room in Kidderminster, and is available by appointment only.
Clients Say:
"Healing changed my life completely. It is very difficult for me to put into words how much healing has helped me and improved my life because it is beyond words. The feeling in my soul, and sense of self and my own understanding of these has been transformed and released through the power of healing. For me it was the first time I had ever felt truly understood by someone else, which in turn opened my eyes to my own understanding of myself. Healing has helped to put everything in its rightful place, enabling me to move on from my struggles and difficulties, and feel happy, strong, and secure. Healing is an ongoing process, and to know that I have found it gives me a great sense of security and peace. To know, that I am in safe hands, for the first time in my life. I truly feel like myself and for that I will be eternally grateful to healing." L.T.
"During my illness Lorraine supported me by providing healing at regular intervals. I would notify Lorraine of dates for investigations and treatments and I truly believe it was her help and support that enabled me to get through the experience so well. I felt enormously supported and calm throughout. I do not hesitate in endorsing Lorraine's ability to assist in healing". D.G.
"For several years I have been to see Lorraine for Energy Healing. Lorraine is a natural intuitive person. Within the healing sessions Lorraine has been able to go directly and instinctively, to blocks in my energy, which were preventing me from moving forward. It has been an incredible experience. I could feel my energy was lighter and ready to take on the world again. I felt like I had a spring clean, more confidence with life, and able to make important decisions. I would recommend Lorraine you would be in safe hands." L.F.